Soldiers would sometimes carve bullets in their free time. The pieces they carved could either be used for a certain function or for a keepsake. Some of the most common carved pieces recovered are chess pieces and fishing weights. There are some other common pieces that appear the soldier had to hastily quit his carving to attend to something important. These pieces often look like a bullet with cut marks on it.
Relic Hunters and Collectors hold carved bullets with a high regard because the soldier held the bullet in his hands and spent a great deal of time making his work of art.
In this image, you can see a 3-ringed bullet smashed down with very faint carving on the side. The bottom left piece is a square-cut piece that was probably going to be used as a dice. The bottom right piece seems like it would have made a perfect poker chip.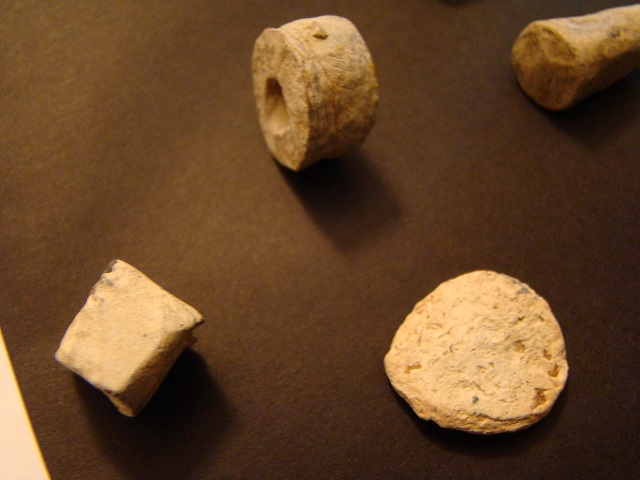 Here are some bullets that appear they weren't finished.
This bullet still has a very sharp point that the soldier had carved on it.